Estimating Customer Lifetime Value in the E-Commerce Industry Using Multivariate Analysis
Keywords:
Customer Lifetime Value, customer segmentation, RFM analysis, K-Means Clustering, factor analysis
Abstract
Companies can develop their business using big data to support decision-making. Big data in the e-commerce industry that includes size and speed of high transactions can be used to analyze customer behaviour and predict customer value. Nowadays, companies are starting to develop customer-oriented rather than product-oriented business interests. One way that can be used to determine customer value is by calculating Customer Lifetime Value (CLV). By knowing CLV at the individual level, it will be useful to help decision-makers to develop customer segmentation and resource allocation. It is important to do segmentation or customer grouping that describes customer loyalty groups. Therefore, this research aims to calculate CLV and customer segmentation using the RFM analysis method. The dimensions of forming CLV include the values of Recency, Frequency, and Monetary. In this study, concept of multivariate statistical analysis will be applied, namely K-Means Clustering and factor analysis. Segmentation is done to determine the level of customers. The higher the CLV value, more valuable customer is to maintain. In the end, the customer segmentation method built by author can be used to optimize company's strategy to get maximum profit. This method can be applied to various cases and other companies.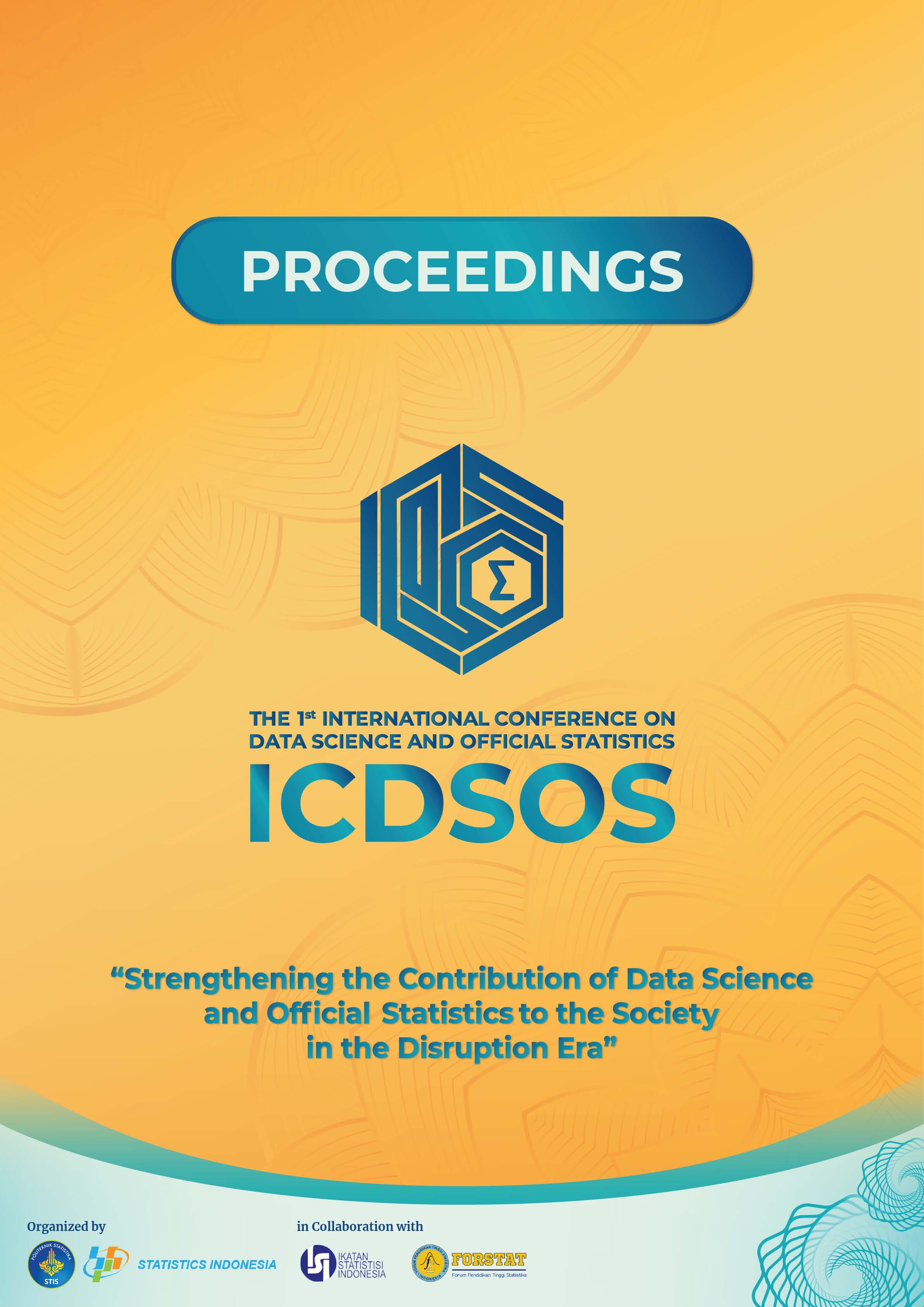 Downloads
How to Cite
Laksono, B. C., & Wulansari, I. Y. (2022). Estimating Customer Lifetime Value in the E-Commerce Industry Using Multivariate Analysis. Proceedings of The International Conference on Data Science and Official Statistics, 2021(1), 507–518. https://doi.org/10.34123/icdsos.v2021i1.161
Section
Applied Statistics