Multilevel Analysis: Household and Regional Factors Influence Agricultural Household Poverty in Indonesia, 2019
Keywords:
covid-19, household, poverty, agriculture, multilevel binary logistic regression
Abstract
The agriculture sector is not only a source of food but also a support for the economic activities of most people in Indonesia, especially in rural areas. Unfortunately, most of their life are still below the Poverty Line/Garis Kemiskinan (GK). The uniqueness of this study is that this study uses household and regional variables to see their effect on agricultural household poverty. Thus, the policies will be taken are not only from the micro-economic of the household but also from the macro-economic perspective. Using multilevel binary logistic regression analysis, this study aims to examine the household and regional factors that affect the household poverty in agriculture sector in 2019 as the potential sector to alleviate poverty. Household and regional factors that affect agricultural household poverty are education, household size, resident area, ownership of pension social security, ownership of social assistance, credit assistance for businesses, and Gross Regional Domestic Product (GRDP) agricultural per capita. The variation of agriculture household poverty due to differences in characteristics between 514 districts in Indonesia is 35.19 percent.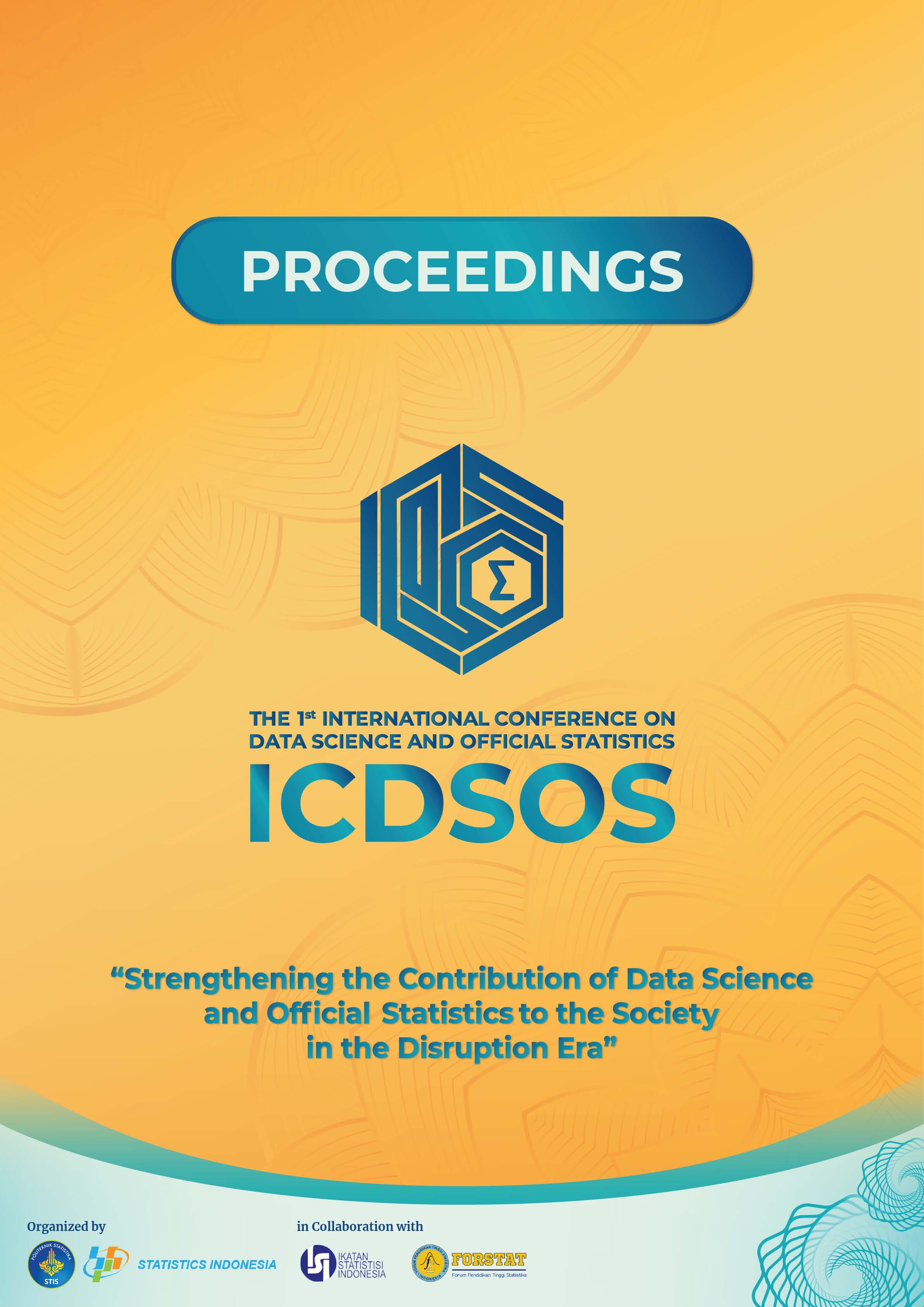 Downloads
How to Cite
Romadhon, A., Sari, D. I., & Wicaksono, B. R. (2022). Multilevel Analysis: Household and Regional Factors Influence Agricultural Household Poverty in Indonesia, 2019. Proceedings of The International Conference on Data Science and Official Statistics, 2021(1), 879–888. https://doi.org/10.34123/icdsos.v2021i1.173
Section
Official Statistics