Detection of Public Sentiment Analysis Model on the Implementation of PPKM in Indonesia
Keywords:
Covid-19, feature engineering, PPKM, sentiment analysis
Abstract
Covid-19 pandemic which has been being serious problem in Indonesia indirectly force Indonesian government to issue policies in order to decrease the number of Covid-19 spread. One of the policies is the Implementation of Restrictions on Community Activities (PPKM) in Java-Bali region from January 11-25, 2021. Due to its continued implementation, this policy raises pros and cons in the community. This research's goal is to determine the best classification model and determine the effect of adding feature engineering in analyzing public sentiment on PPKM with scrapping data from Twitter so that with the best model, it is possible to classify public responses to PPKM automatically. The twitter scrapping dataset is preprocessed first, which includes case folding, tokenizing, filtering, stemming, and term weighting to clean the data. After preprocessing and through the analysis steps, it concludes that using feature engineering can increase the accuracy of the best selected four models. The logistic regression method with feature engineering with accuracy rate of 87.50% become the best method. In conclusion, the best suggested model to analyze public sentiment using Twitter scrappimg towards PPKM is by using the logistic regression.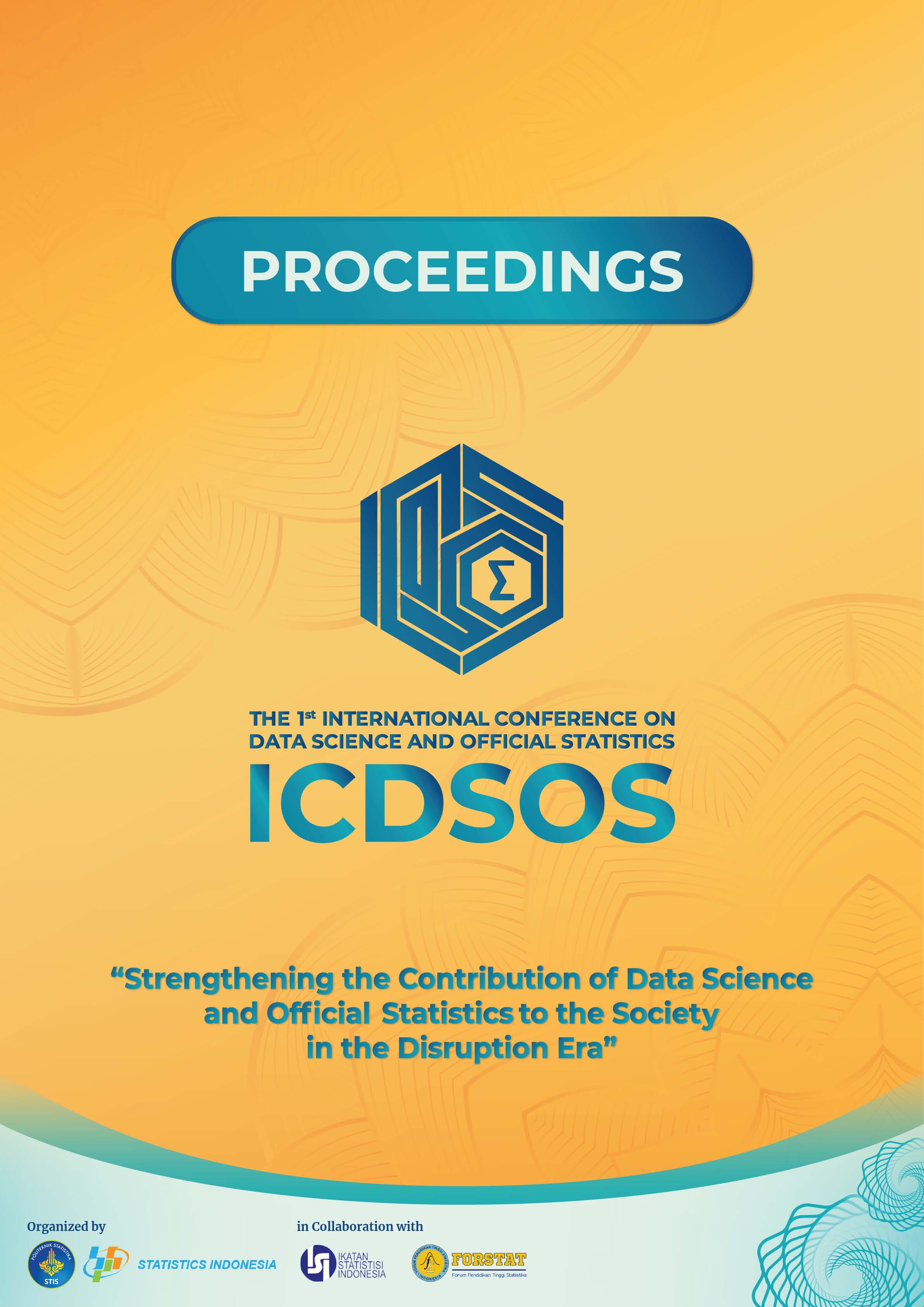 Downloads
How to Cite
Henessa, R. P., Fisabilillah, M. A.-F., & Azizah, W. R. (2022). Detection of Public Sentiment Analysis Model on the Implementation of PPKM in Indonesia . Proceedings of The International Conference on Data Science and Official Statistics, 2021(1), 289–295. https://doi.org/10.34123/icdsos.v2021i1.237