Comparing Voluntary and Involuntary Part Time Female Workers in Maluku
Keywords:
women, underemployed, part time, logistic regression, maluku
Abstract
Maluku Province has the third highest average length of schooling (RLS) for women nationally, but the rate of female workers with below normal working hours (part-time workers) is quite high. This study aims to determine the general description of married women age 15-49 years as part-time worker in Maluku and the determinants, also their tendency based on the significant variables using data from the National Labor Force Survey (Sakernas) August 2019. The analytical method used is multinomial logistic regression. The results of the study indicate the variables that significantly affect the part-time worker status of married women of reproductive age are employment status, income, and business field. The status of involuntary part-time worker (underemployed) significantly affected by age, work sector, disability, and the presence of toddlers. The status of voluntary part-time workers significantly affected by regional classification and education. The tendency to become underemployed is highest among those who have incomes below the minimum wage, work in agricultural sector, and work in informal sector. Meanwhile, the tendency to become voluntary part-time workers is highest among those who have incomes below the minimum wage, and work in the agricultural sector. So, policy makers must ensure married women get a decent paid job.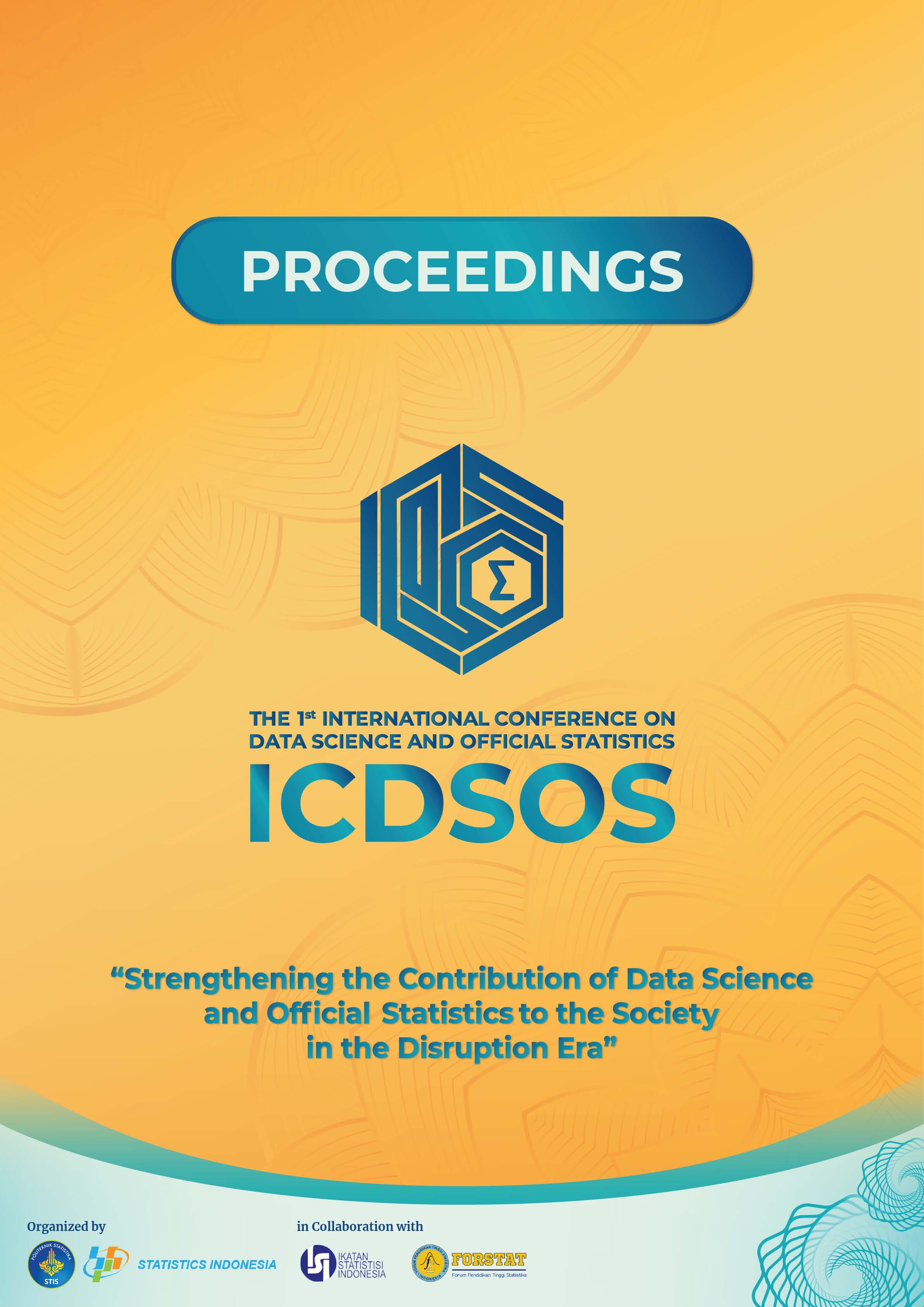 Downloads
How to Cite
Briliyanto, M. B. A., & Harsanti, T. (2022). Comparing Voluntary and Involuntary Part Time Female Workers in Maluku. Proceedings of The International Conference on Data Science and Official Statistics, 2021(1), 973–984. https://doi.org/10.34123/icdsos.v2021i1.249
Section
Official Statistics