Demographics Characteristics of Smoker in Poor Households in Riau Islands Province
Keywords:
smoking, poor, household, susenas, riau islands province, indonesia, demographic
Abstract
Smoking habits in Indonesia have been formed since the colonial era. Smoking habits that need attention are in poor households. In 2020, Riau Islands Province as the one of youngest provinces in Indonesia has a smoking prevalence of 26.16% and the percentage of poor people is 5.92%. This condition is the basis for researchers to conduct a study that aims to determine the demographics characteristics of smokers. This study uses raw data from the National Socio-Economic Survey (SUSENAS) in Riau Islands Province in March 2020. The variables used are smoking status, gender, age group, education level, region, and recent migrant. The output of the processing stage is that the prevalence of smoking will be greater in the male population (OR = 132.04), the age group of 46-65 (OR = 4.77), the age group of 66 and over (OR = 2.11), the junior high school level (OR = 4.66), the senior high school level (OR = 5.98), the college level (OR = 3.13), living in the urban area (OR = 1.22) and the recent migrant (OR = 3.12). Thus, it is necessary to make a specific policy following the above characteristics in reducing smoking habits among poor households.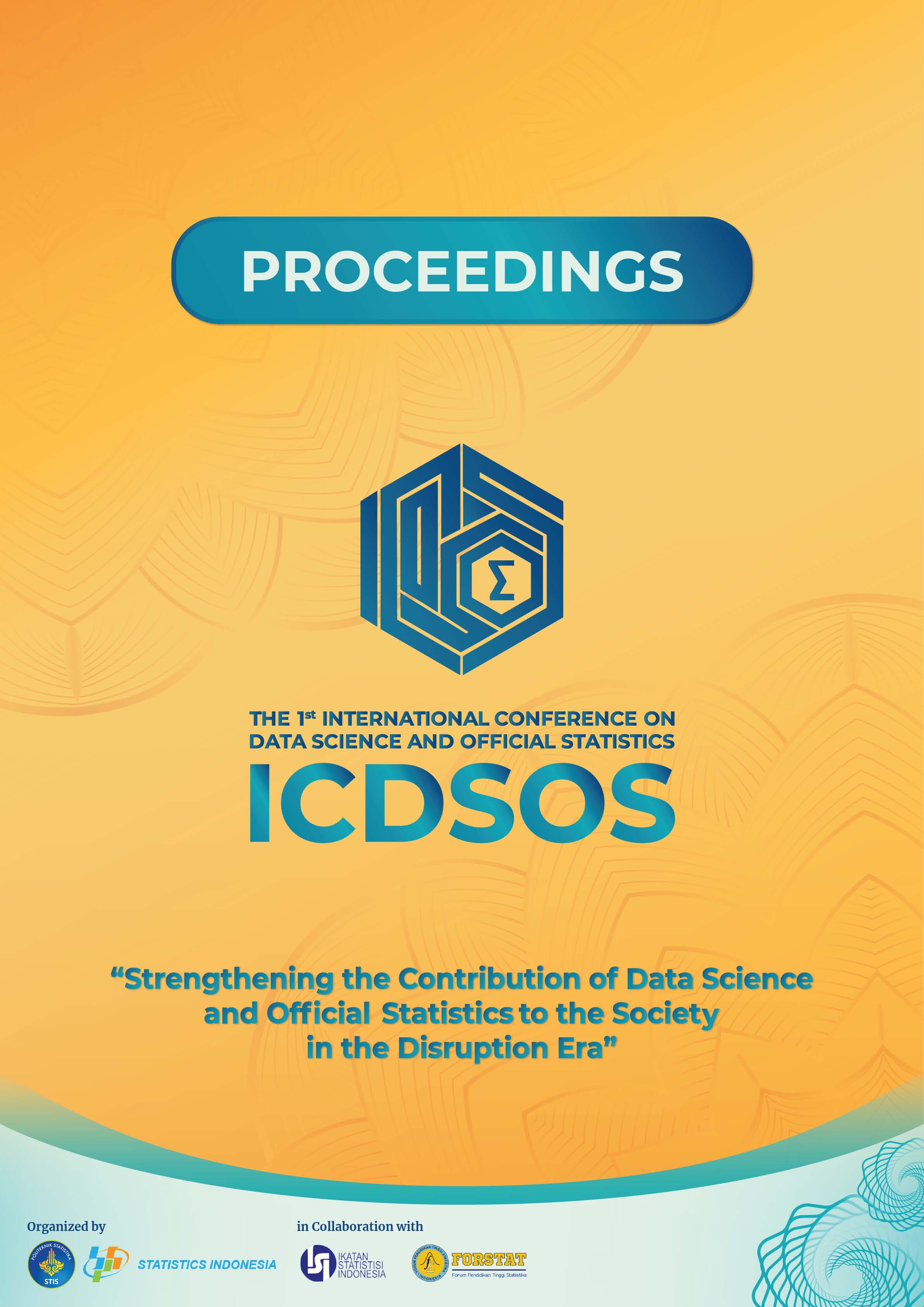 Downloads
How to Cite
Saputra, D. D. (2022). Demographics Characteristics of Smoker in Poor Households in Riau Islands Province. Proceedings of The International Conference on Data Science and Official Statistics, 2021(1), 742–752. https://doi.org/10.34123/icdsos.v2021i1.85
Section
Official Statistics